Kings Conditioner: How to Protect Your Wallet
Using a leather conditioner is important to prolong the life of your wallet. Over time leather can dry out and crack using a conditioner on your wallet helps to keep the leather soft.
Our Kings Conditioner is crafted with all natural filtered beeswax and will keep your wallet in prime condition. We recommend conditioning your Kings Loot wallet with Kings Conditioner once a month.
Use a cloth with warm water to clean the surface of your wallet.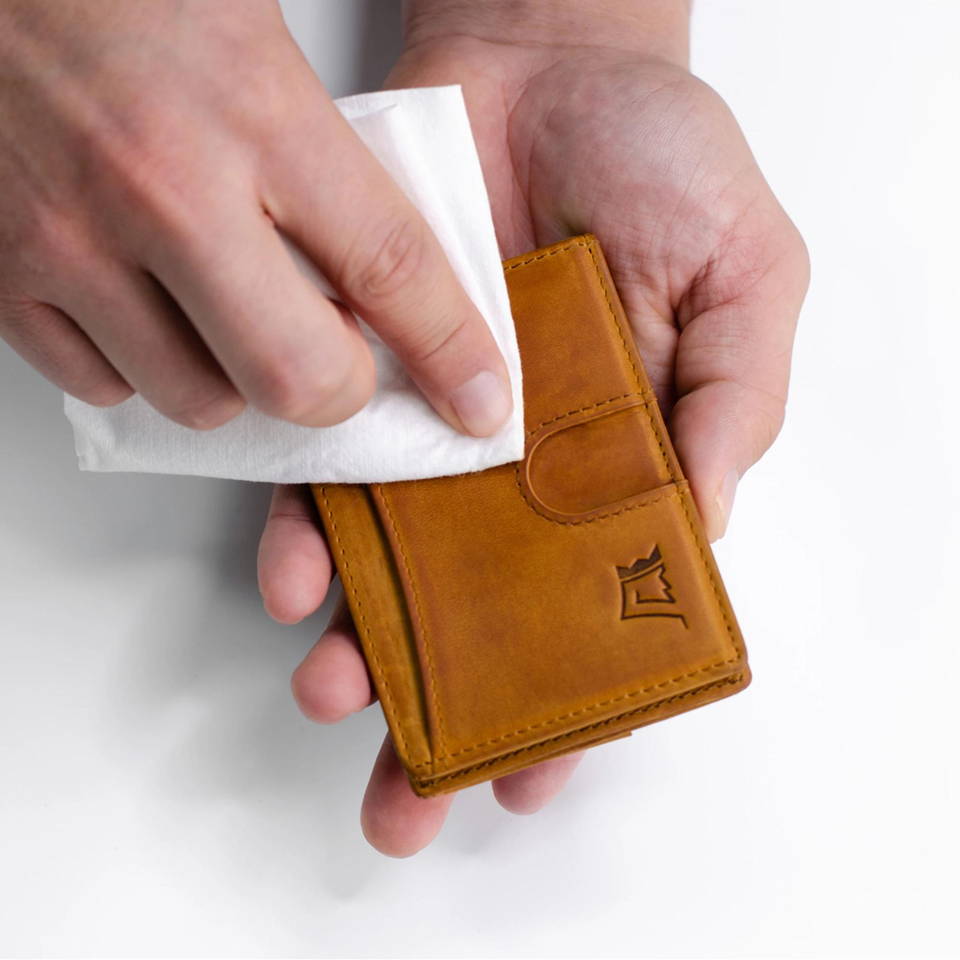 Allow 10 to 15 seconds for your wallet to air dry.
Use a cloth to apply Kings Conditioner on the leather surface. Apply evenly in a circular motion. Allow to dry.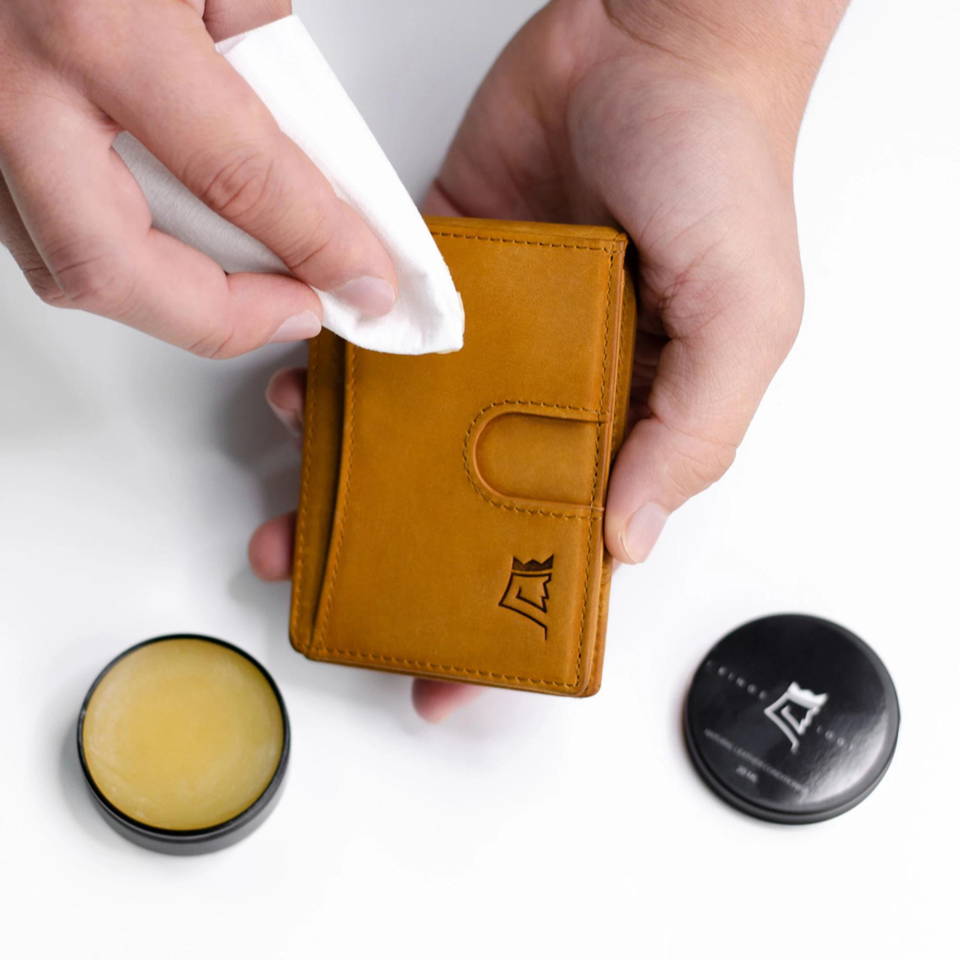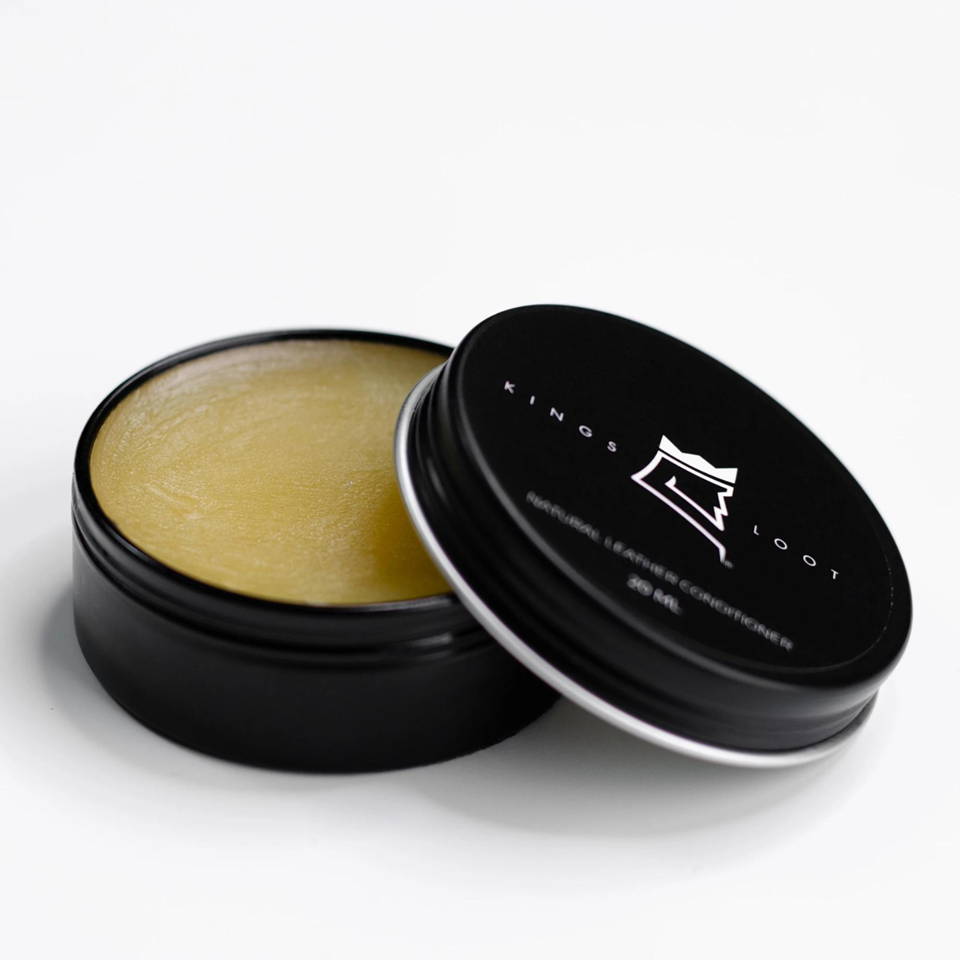 There you go! Three easy steps to protect your wallet. Using a conditioner on your wallet regularly will waterproof the leather and protect the surface from stains. It will also keep the leather soft and protect from cracking. And lastly it will enhance the development of patina. Patina is a surface appearance of something grown beautiful especially with age or use turning your Kings Loot wallet into one of a kind!