Not sure what to buy? Here are our staff's favorite products that they recommend! You can trust that these products are a safe bet either for yourself or as a gift for a loved one.
The Mini 3.0 is our smallest yet trackable wallet.
"I love the Mini 3.0 because it holds all 16 of my cards and is trackable! I remember when I was on the way to the airport and realized I didn't have my wallet and was able to find it because of the tracking capabilities!" - Joshua, CEO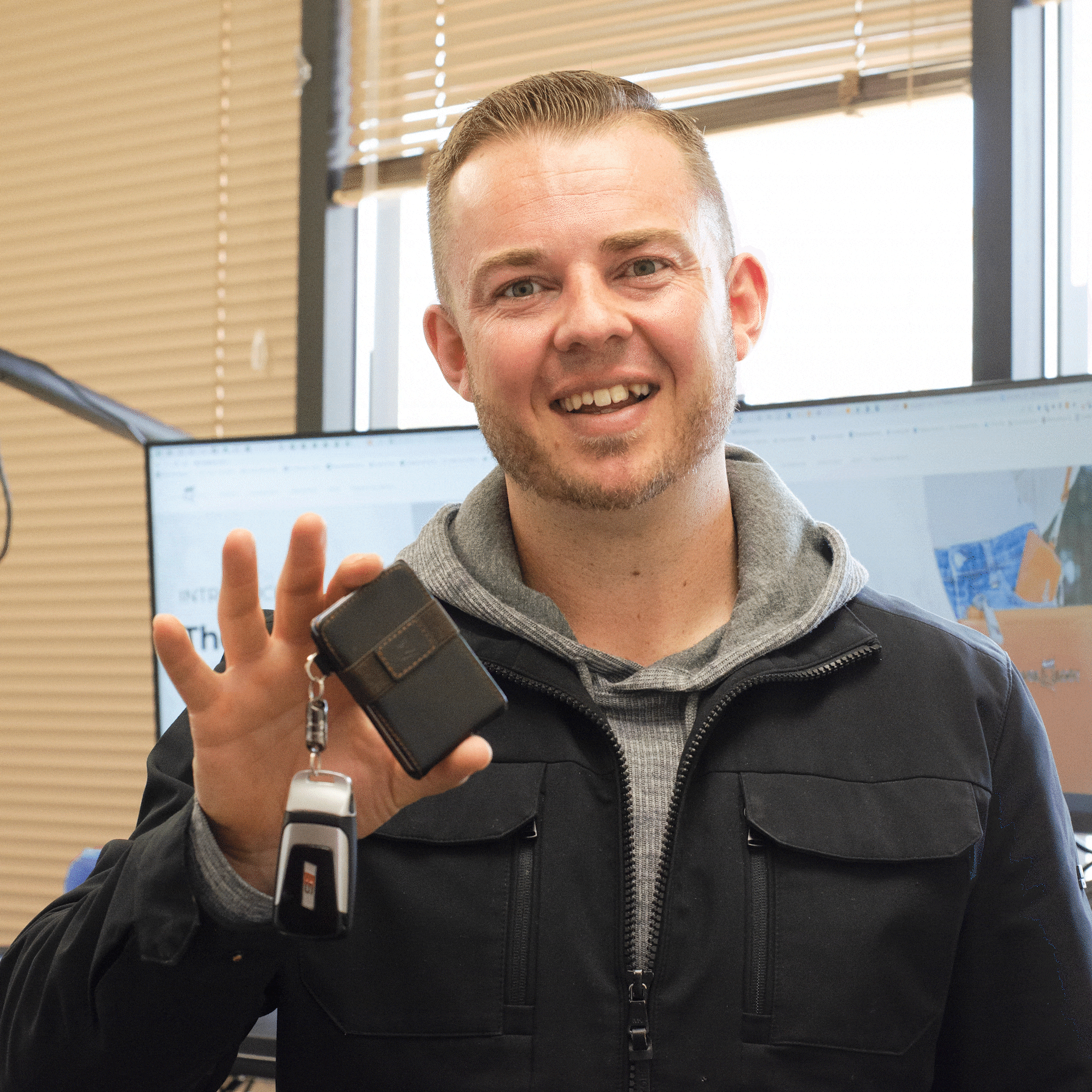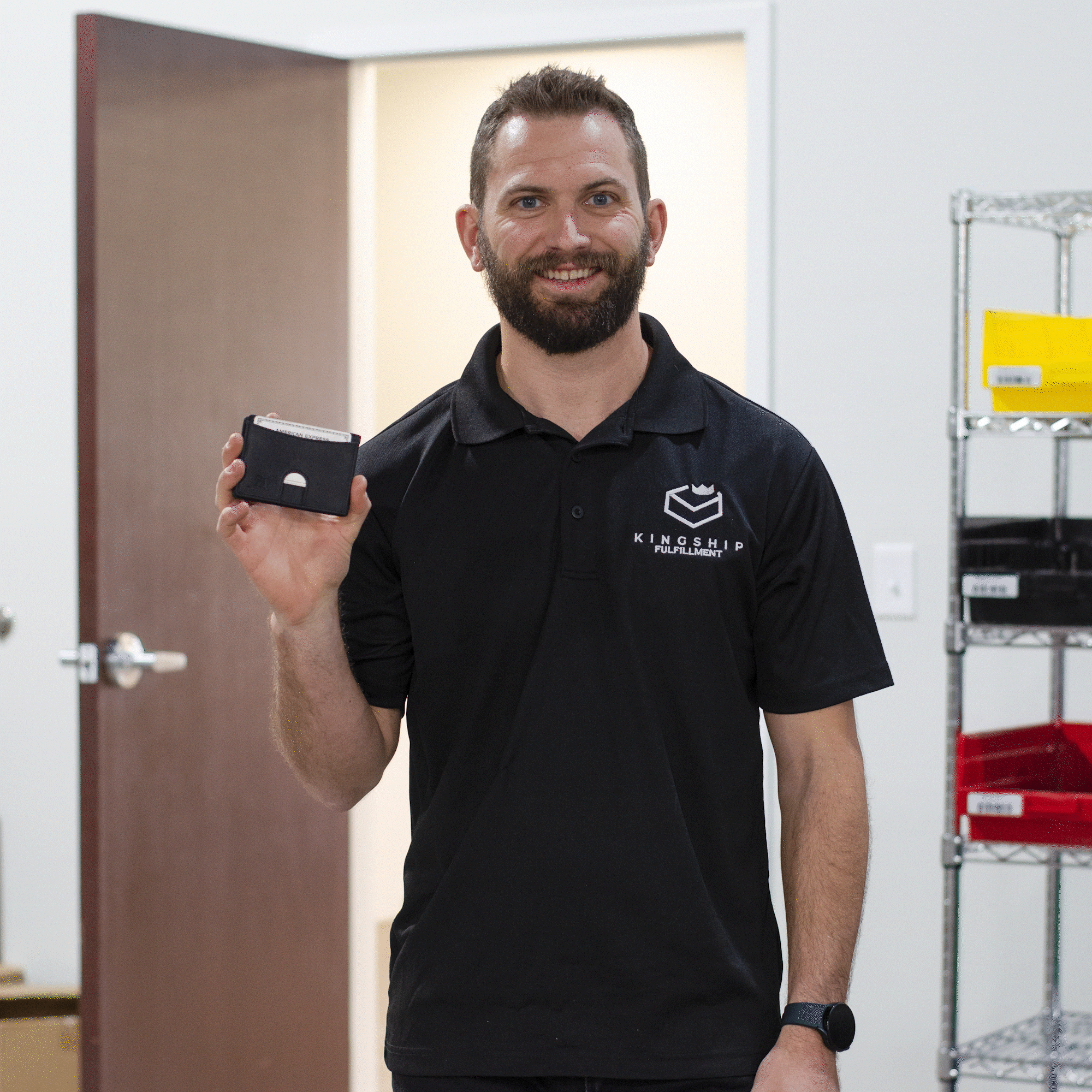 Onyx Black Supreme Hybrid
Limited Edition Luxury Wallet
"My favorite product is the onyx black wallet from the supreme collection. I love the look of the matte finish. It's slim and compact just like the original hybrid but has a luxurious feel." - Joel, Warehouse Manager
Our Mini Wristlet is our most loved women's product.
"I love the Mini Wristlet in cognac brown because I think the color is so versatile and classy. It's great for traveling or running into the grocery store. I can quickly pull out my cards." - Sharon, Creative Manager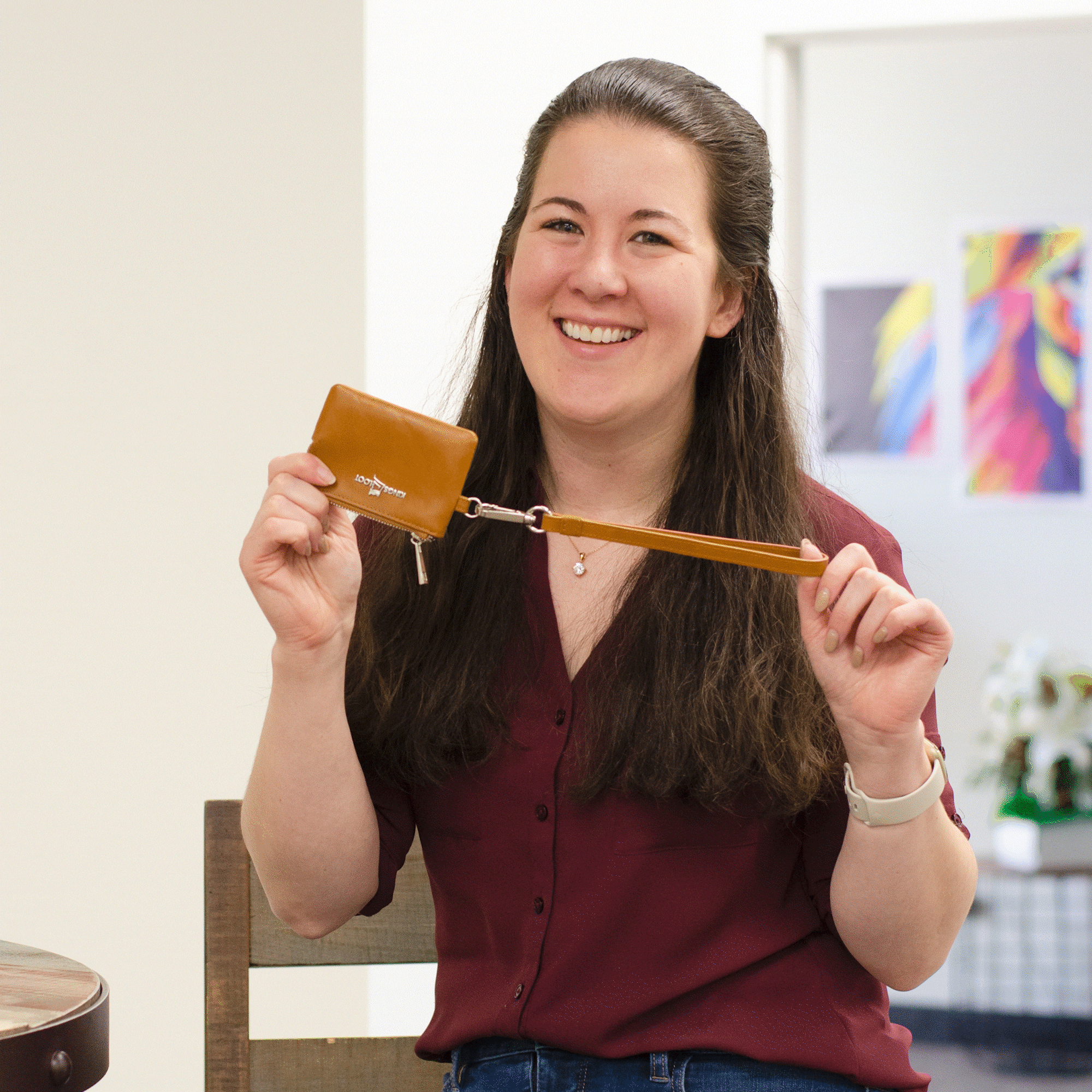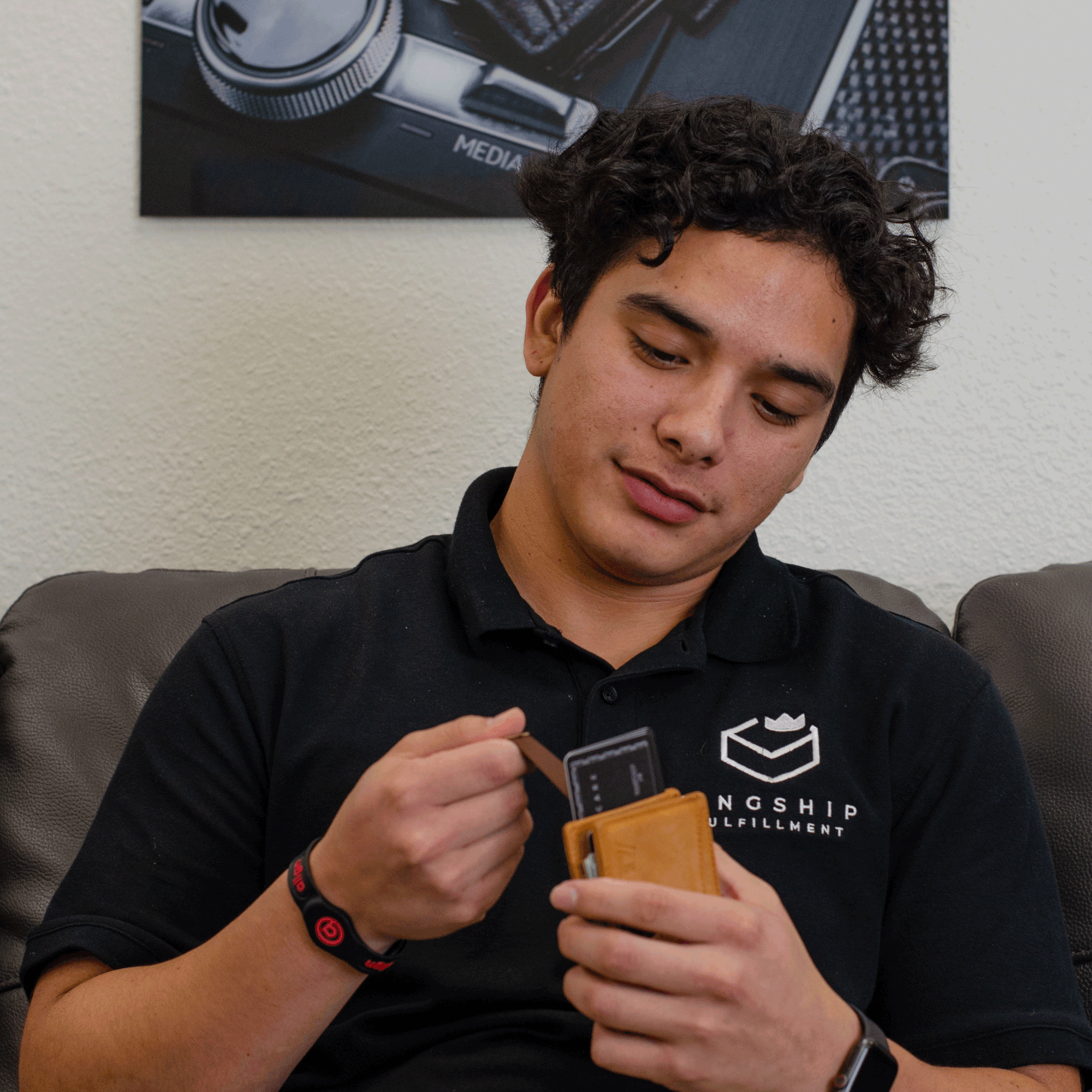 "I love my buckskin hybrid wallet because it meets all of my everyday usage needs. My favorite features are the pull tab for my most used card and the money clip as well because, even though I don't carry money all the time, it's always secure and convenient for when I have cash." – Angel, Floater
"I love the Kings Back because of the small compact way to attach my phone. I'm still able to carry all the cards I need for quick trips. I am constantly on the go and the two things I carry most - my phone and wallet - are now packed into one!" - Lenna, Content Creator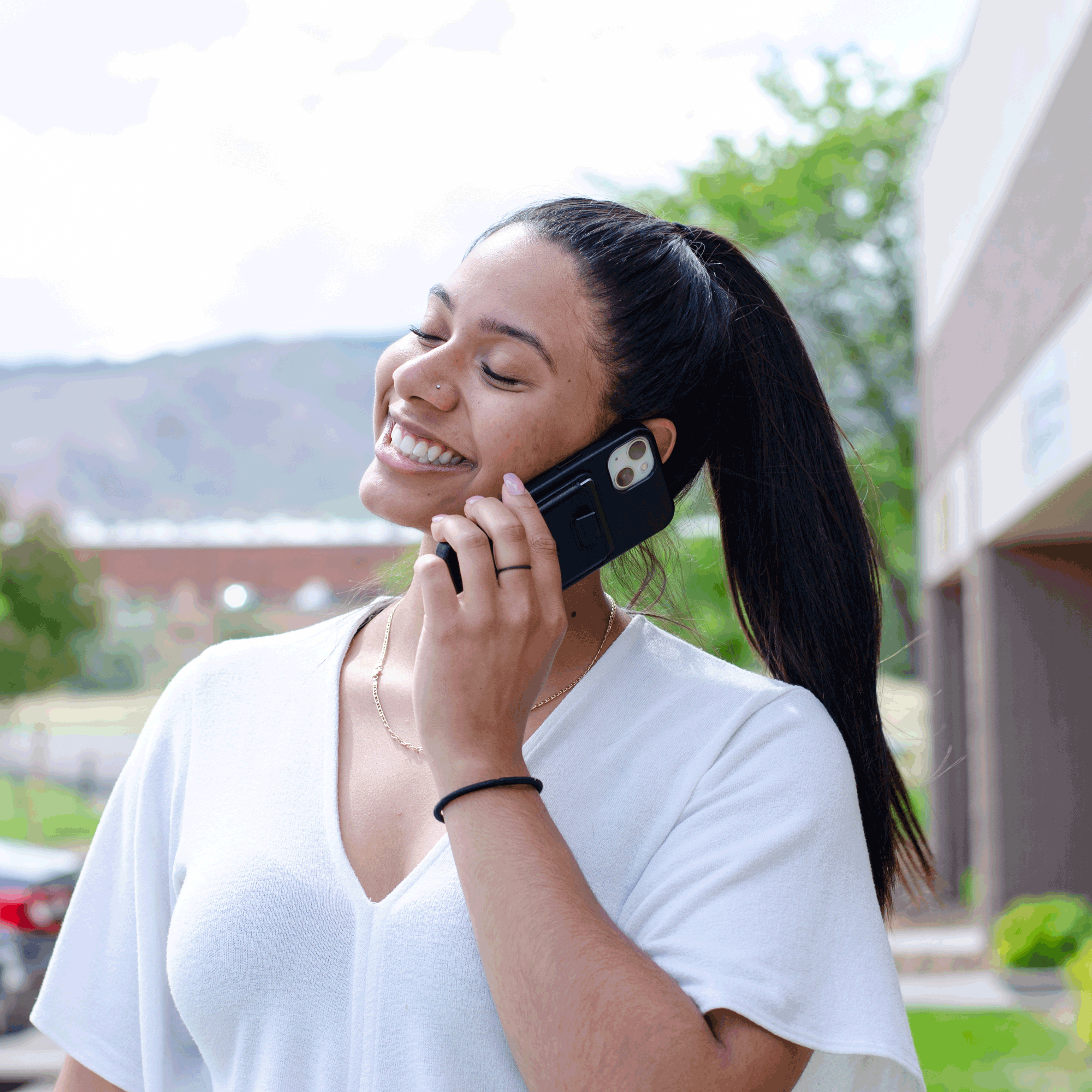 Which one are you interested in trying?