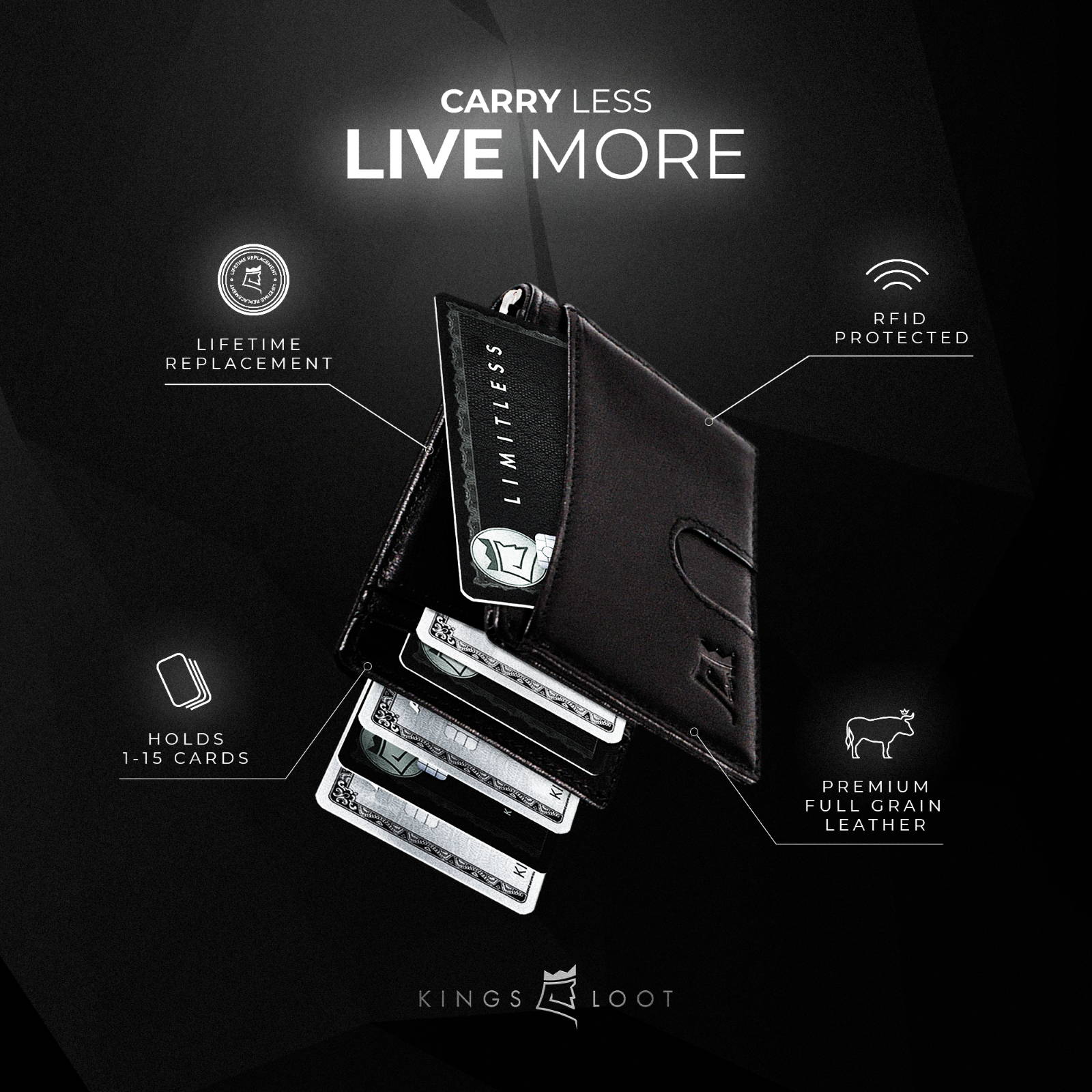 We recommend 4-6 cards to be put in the pull tab pocket.

The front pocket of your wallet holds one card perfectly.

We currently do not offer a wallet to hold coins.




All Kings Loots wallets are RFID protected. No matter what, your card information will be safe inside your Kings Loot wallet. Theft frequencies are blocked, but gym and work entry frequencies are not.
How to use the Hybrid Wallet
The money clip is adjustable so you can fit as little or as many bills as you need. 10-15 unfolded bills can be placed in your money clip.

It is totally normal for your wallet to not stay closed on it's own at first. Within the first two weeks, the leather of your wallet will start to soften, and will soon be able to stay closed, giving it the perfect royal touch.

If you have the Journey wallet, you can fit 6-8 cards. If you have the Hybrid wallet, you can fit 1-15 cards. If you have the Bifold wallet, you can fit 10-12 cards.



matching keychains & Watch Bands
Getting the right wallet accessories to match your favorite wallet brand can enhance your style and take it to the next level.